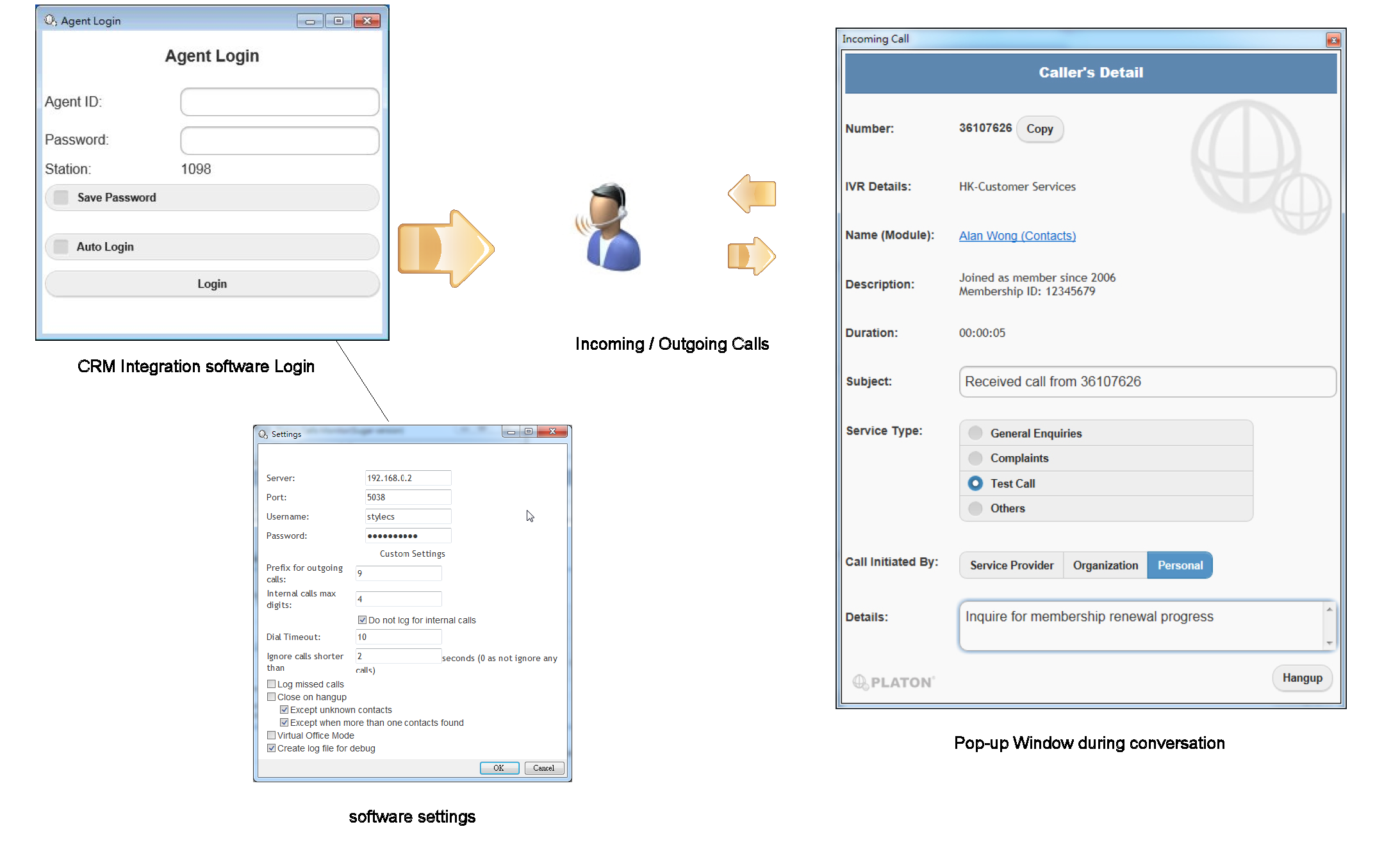 Agent Login to CRM Integration software.
Software setting will record Agent account setting and telephone extension for pop-up and data transfer features.
Pop-up windows will appear while ACD distribute call to agent.
A customized pop-up window shows caller's name and information while receiving inbound calls, caller's inquiries will be saved in CRM system. Agents can check and report latest work progress to callers in real time.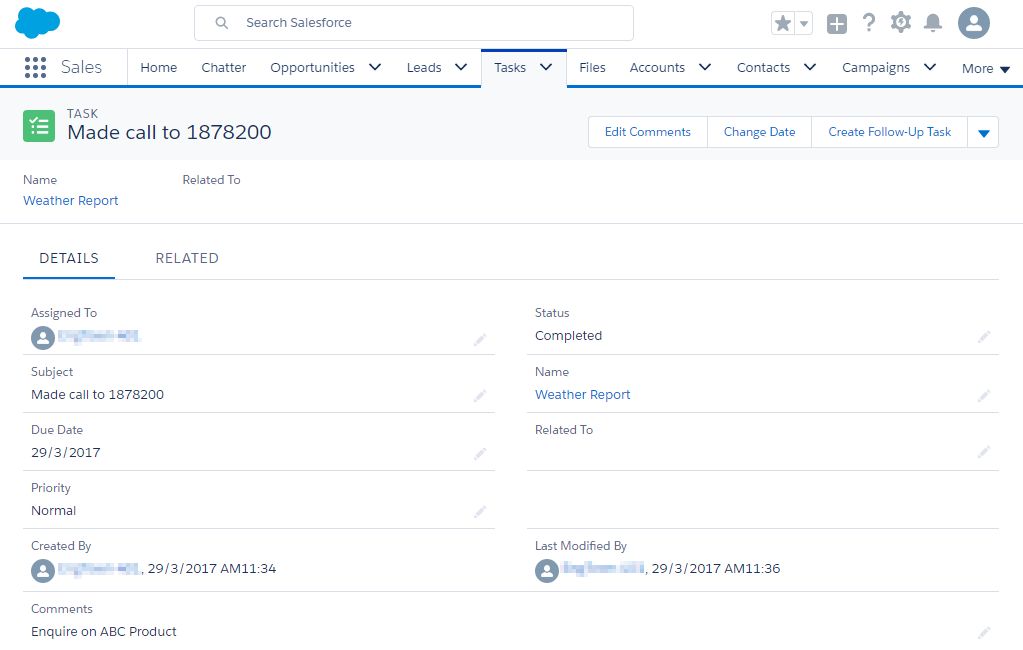 Information input to pop-up screen will automatically transfer to CRM system. For example, Call Subject, Service type, description, etc. Agent could also retrieve data from CRM to answer client's inquiry and questions.
PLATON currently supports several major brand CRM including Microsoft Dynamics, vTigerCRM, Salesforce...etc. other CRM or self-developed systems can also be integrated by web-based API.